Client: Red Bull Company Ltd
Project Manager & Creative Director
: Nick Ellrich
Photography & Footage: Red Bull Content Pool
Working with Picknick Ltd. to produce all print materials for Red Bull Drift Shifters 2018.
We started off creating 3 key visuals for the event and then incorporating the developed style across all the print collateral. This included event branding, track signage, merchandise, signing cards, posters,
maps and even a taxi wrap.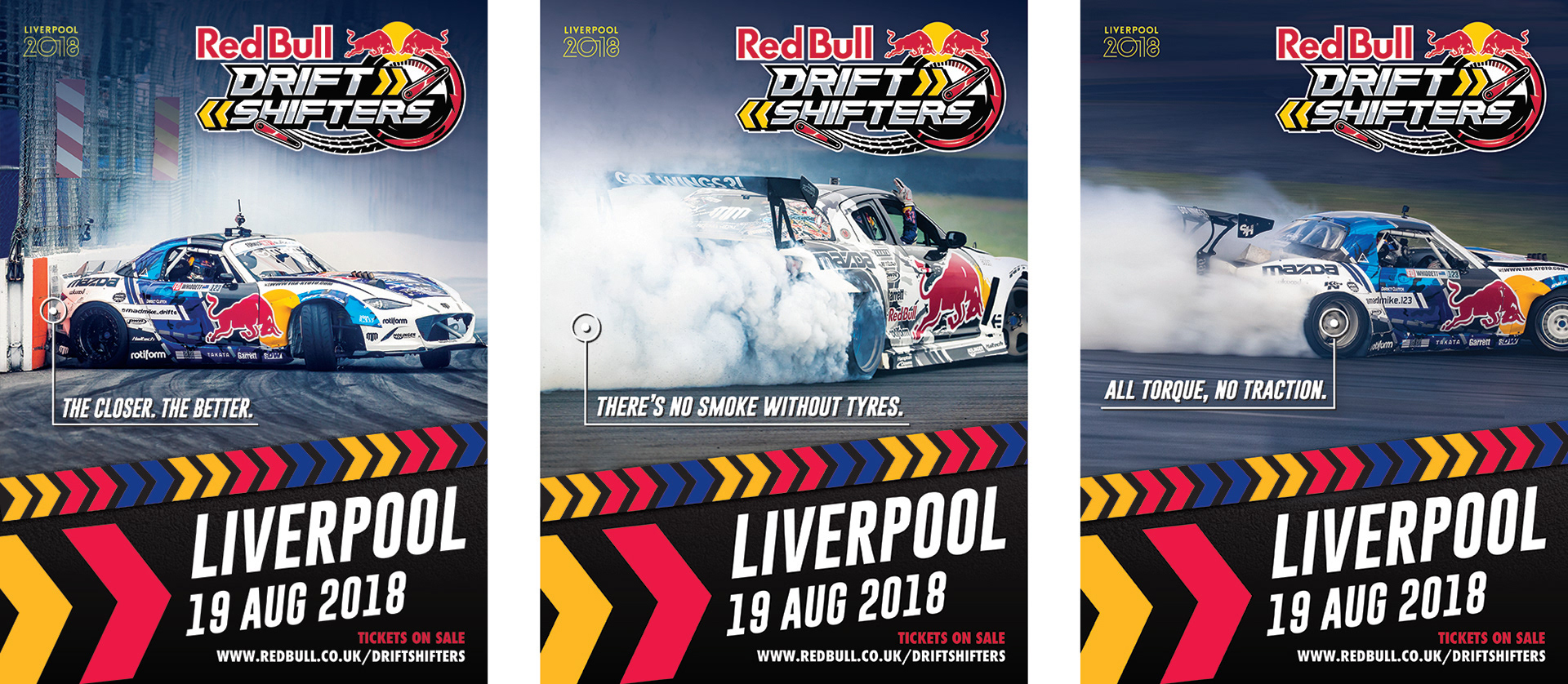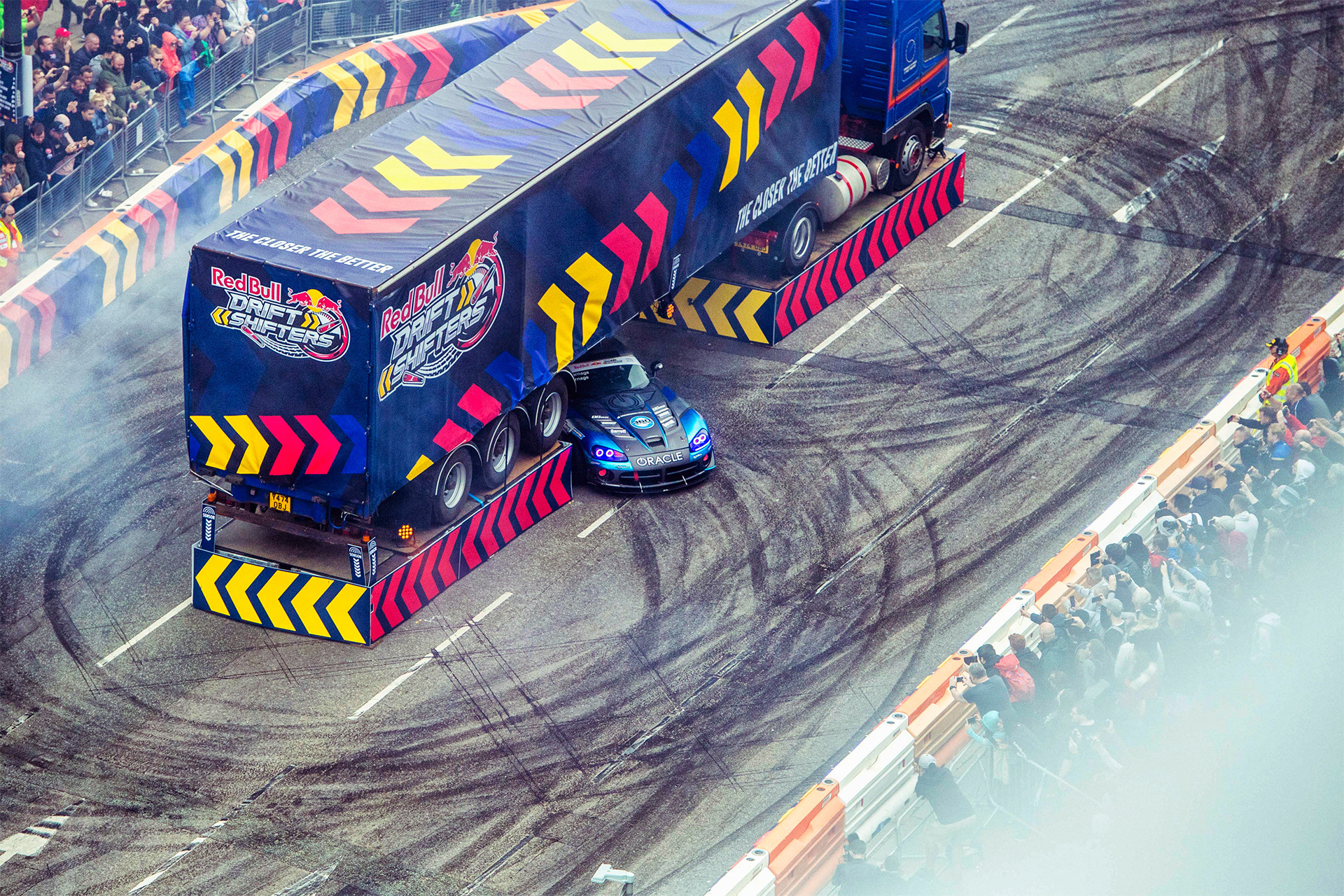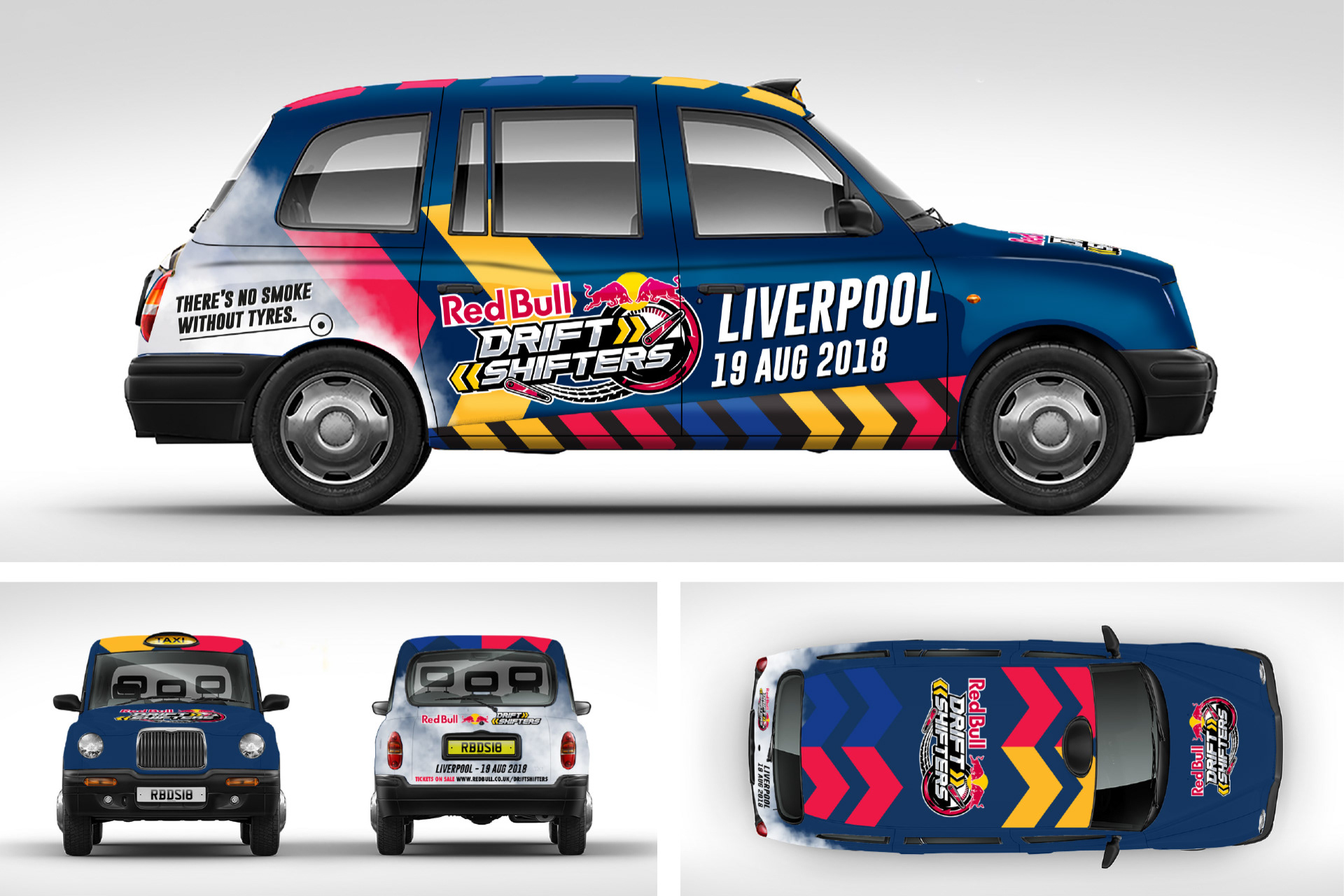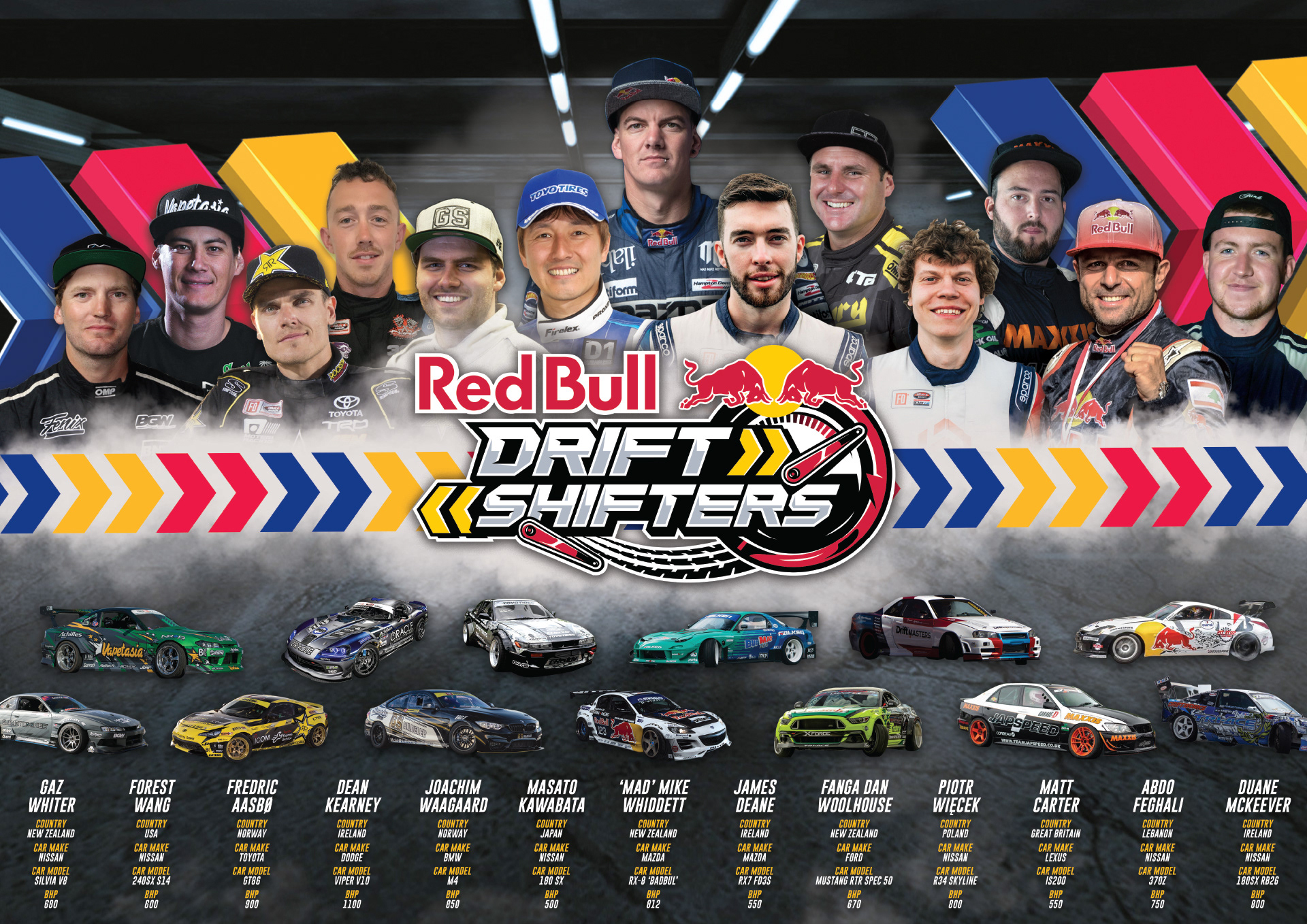 We were also tasked with creating digital content for the event, designing and developing HTML animated web banners, snapchat filters, social media graphics and OOH motion graphics, including footage used in Liverpool's cinemas and on Europe's largest media screen opposite Lime Street Station.