Client: Red Bull Company Ltd
Photography: Red Bull Content Pool
Helmet paint finish: Image Design Custom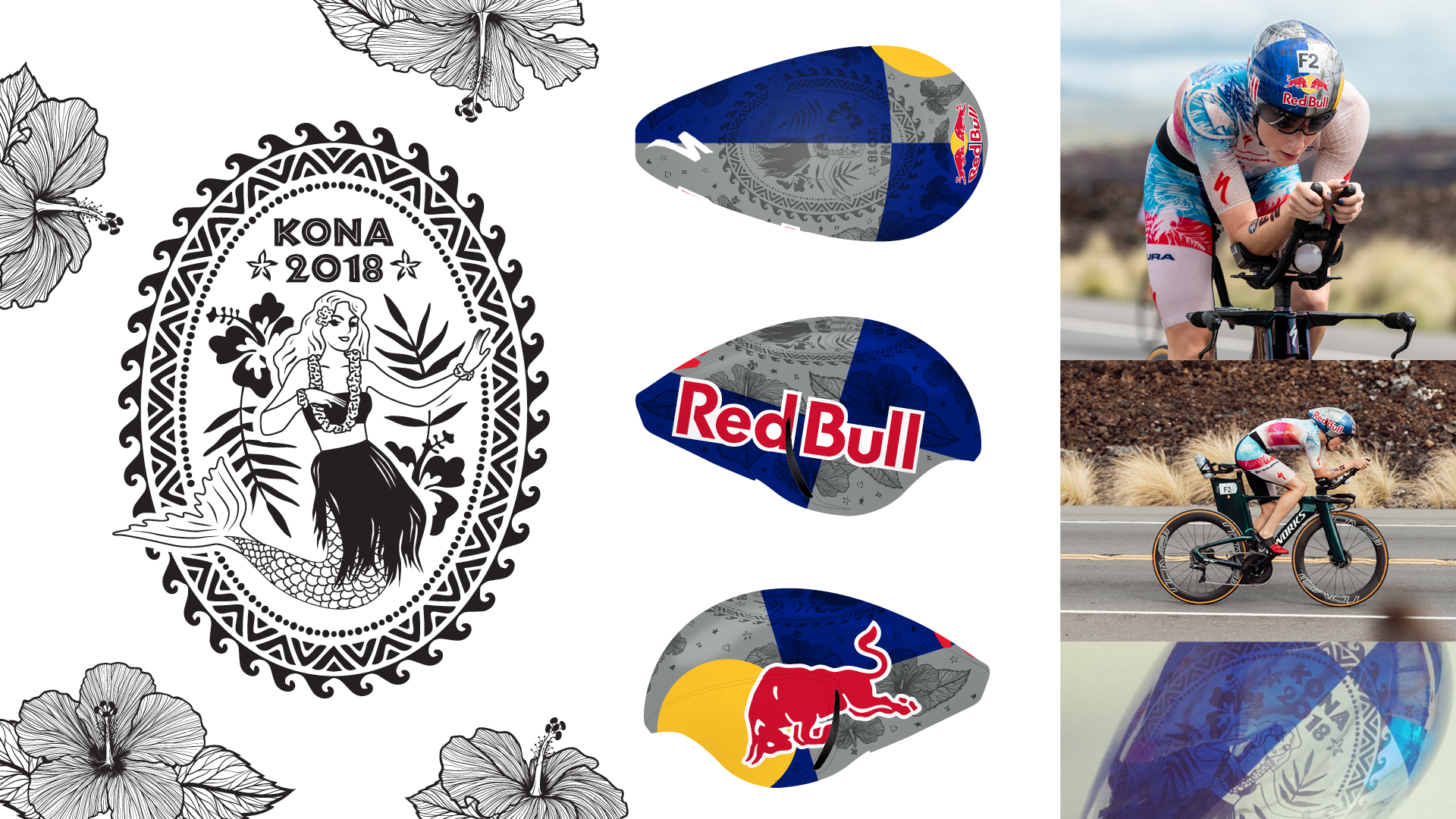 Lucy wanted a helmet showing all the things she loves, such as mermaids, hula flowers, cakes and dogs. I came up with the Hawaiian themed mermaid design as the main lockup, using hibiscus flowers and other fun, personal elements to help the design flow across the helmet. I also created realistic vector mockups that I could easily apply the graphics too, helping the development and feedback process by giving an almost exact visual of what the final design would look like.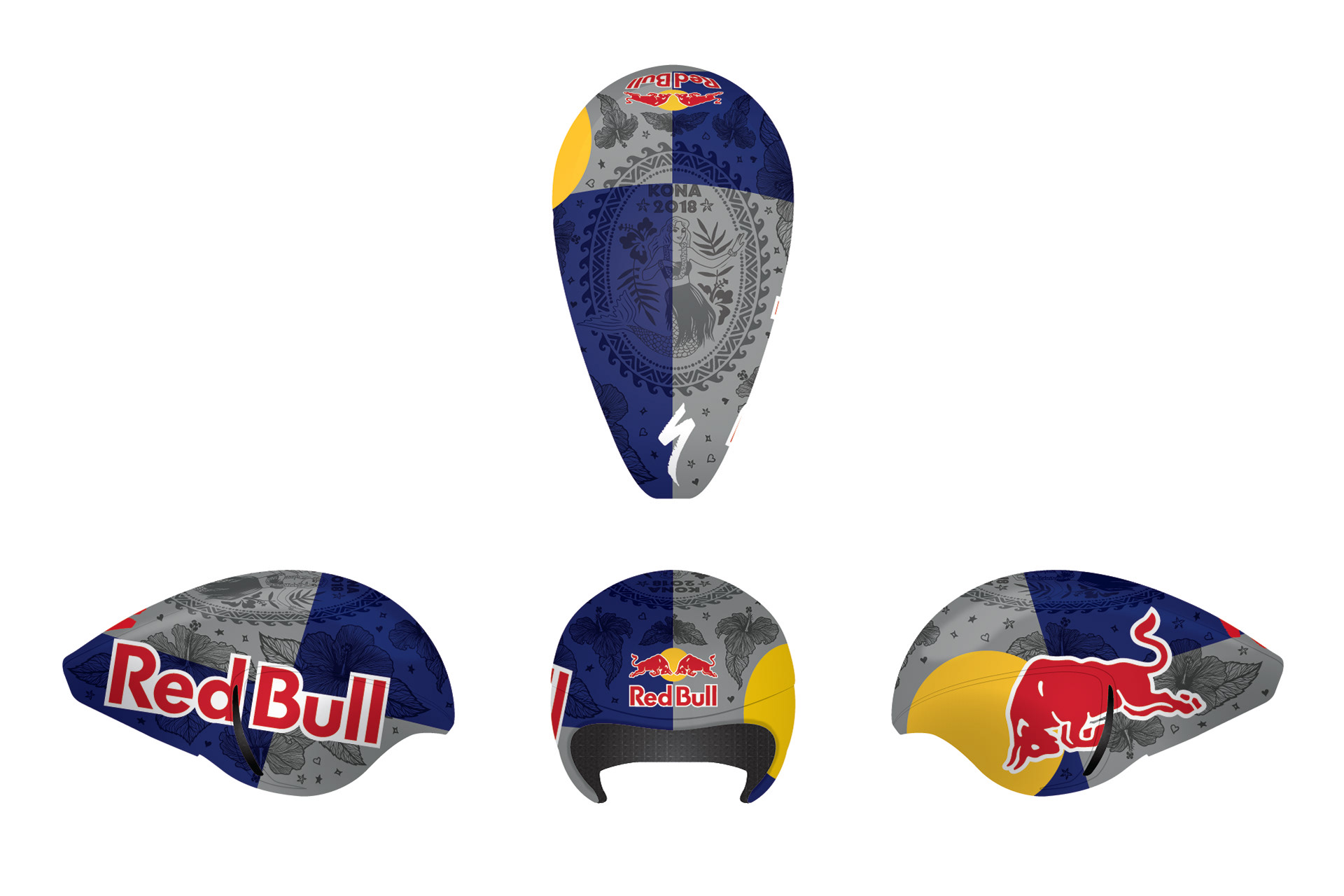 Alongside the TT helmet, Lucy also required a back up helmet if the weather was too hot. Due to the limited surface area with this helmet we changed up the design and added more personal elements like pizza slices, dogs and cake. Both designs looked great after application and are still being used after the event.